REGISTER NOW
Title: Calming the Storm: A Personalized Lifestyle Medicine Approach to Anxiety

Date: April 25, 2019
Time: 11:00 AM PT
Duration: 40 minutes
Webinar Summary
Anxiety can be debilitating. In this revealing documentary, patients share their personal struggles with anxiety, their experience with conventional medicine treatment approaches, and how working with healthcare practitioners that utilized personalized lifestyle medicine offered evidence-based alternatives to address the root causes of their condition. We hear from personalized lifestyle medicine practitioners Sara Gottfried, MD, Filomena Trindade, MD, MPH, and Myles Spar, MD, MPH on anxiety's connection to diet and lifestyle, the gut-brain axis, and how personalized dietary and targeted nutritional approaches, including key dietary supplements, can play a critical role in symptom relief and resolution, as well as the importance of approaching health conditions from a whole-body perspective.
Practitioners Featured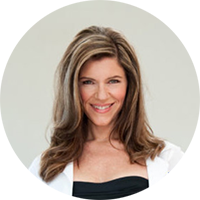 Sara Gottfried, MD
President, Metagenics Institute
Sara Gottfried, MD is a board-certified gynecologist and physician scientist. She graduated from Harvard Medical School and the Massachusetts Institute of Technology and completed residency at the University of California at San Francisco. Over the past two decades, Dr. Gottfried has seen more than 25,000 patients and specializes in identifying the underlying cause of her patients' conditions to achieve true and lasting health transformations, not just symptom management.
Dr. Gottfried is the President of Metagenics Institute, which is dedicated to transforming healthcare by educating, inspiring, and mobilizing practitioners and patients to learn about and adopt personalized lifestyle medicine. Dr. Gottfried is a global keynote speaker who practices evidence-based integrative, precision, and Functional Medicine. She recently published a new book, Brain Body Diet: 40 Days to a Lean, Calm, Energized, and Happy Self. She has also written three New York Times bestselling books: The Hormone Cure, The Hormone Reset Diet, and Younger: A Breakthrough Program to Reset Your Genes, Reverse Aging, and Turn Back the Clock 10 Years.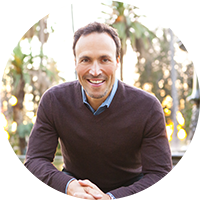 Myles Spar, MD, MPH
Director of Integrative Medicine, Venice Family Clinic
Myles Spar, MD, MPH is an integrative internist on faculty at UCLA David Geffen School of Medicine and The University of Arizona College of Medicine. He is the Director of Integrative Medicine at the Southern California Men's Medical Group in West Hollywood and the founder of the optimal health program, Tack180. Dr. Spar is author of the book Integrative Men's Health and author of the upcoming book Optimal Men's Health. He works with high-performance athlete clients, including NBA players and teams, and is a board member of the American Board of Integrative Medicine.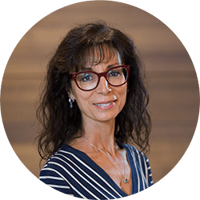 Filomena Trindade, MD, MPH

Family Physician, Saudade Wellness Center
Filomena Trindade, MD, MPH is a board-certified Family and Integrative physician specializing in nutrition and personalized medicine. Dr. Trindade is a teacher, author, and lecturer in Functional Medicine. She is faculty at the Metabolic Medical Institute (MMI) and the Institute for Functional Medicine (IFM).
Dr. Trindade completed a Master of Public Health degree at San Diego State University prior to obtaining her medical degree at the University of California Davis School of Medicine. She subsequently completed residency training in family practice at the Santa Rosa Community Hospital Family Practice program. Before starting her private Functional Medicine practice in 2004, she was the medical director for the San Benito Health Foundation, a nonprofit rural clinic serving underserved farmworkers.