Family & OB/GYN Physician, Stone Medical, PC
Leslie Stone, MD, IFMCP has practiced in OB/GYN and family medicine for 30 years, specializing in the area of women's health and healthy childhood development. Dr. Stone believes that her primary role in medicine is to help women enjoy, appreciate, and maximize every passage in their lives, from infancy through aging. Dr. Stone provides comprehensive care to families at Stone Medical, PC Comprehensive Family Medicine, where the clinical emphasis is early recognition of health issues, paired with early interventions, to help correct imbalances that may lead to chronic illnesses. Integrating Family Medicine and Functional Medicine helps address patients' needs on many levels. Precision in diagnosis using conventional assessment tools with lifestyle interventions integrates into a system of comprehensive family medical care.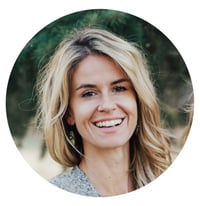 Emily Rydbom, CN, BCHN, CNP
Board-Certified Holistic Nutritionist
Emily Rydbom, CN, HN, CNP is a Certified Nutrition Consultant and Certified Nutrition Professional, Board Certified in Holistic Nutrition, as well as a Certified Lifestyle Educator. She is CEO and co-owner of Grow Baby, LLC, is a mother of two, and has been practicing a Functional Nutrition approach to pregnancy since 2011. Rydbom has an active clinical practice and works alongside Leslie Stone, MD to help women reach their nutrition and pregnancy health goals. Her passions include empowering women during the preconception, pregnancy, and postnatal periods, as well as teaching families about healthy nutrition and lifestyle balance from 6 months to 5+ years. She completed her undergraduate degree at Southern Oregon University followed by her postgraduate training through Bauman College of Holistic Nutrition in Berkeley, California.